Dolph Laraio
Local Partners
How is your ministry sharing the gospel and making disciples?

We are investing into pastors and leaders, so that they can be more effective at equipping the saints for the work of ministry. When the Body is functioning properly, the gospel is lived out with greater effectiveness. When pastors are not poured into, and the Body is disjointed, there cannot be gospel saturation of a city or town.

Provide one story of life change directly from the ministry:

Multiplication by Subtraction
People often ask, "How many churches do you work with?" While we know that the theologically correct answer is One, we can also agree that's not what people are thinking when they ask. They want to hear that there are dozens or hundreds of churches working together across the region. But is this the right question? Does more churches equal greater effectiveness?
Flash back with me to the summer of 2020. You're on my deck (with whatever Covid safety measures will keep you from dismissing the rest of this story) and we are grilling some burgers and hot dogs. The others in the picture are Pastors Anthony and Kim, and Pastor Matt. It's their first time meeting each other. We're still in the shadow of the George Floyd and Ahmaud Arbery incidents, and Pastors Anthony and Kim are black, while Pastor Matt is white.
It doesn't take long for the hot dogs to be ready, although the burgers are taking more time because the grill is really old and not functioning well. This gives time for friendly conversation and getting-to-know-you small talk. And in short order, the value of education comes to the surface. Just about every member of Anthony and Kim's immediate and extended family are educators, and this is a connection point with Matt.
By the time the burgers are cooked, discussion has moved to deeper spiritual topics. Once again, there's a clear sense of the unity that the Spirit has brought to the gathering. Not just agreement, but tough questions being asked in honor and respect, and different perspectives being shared in humility. Everyone left that lunch challenged, encouraged, and strengthened in their faith. It was a sweet picture of the Body building itself up in love.
Fast forward to today: the summer of 2022. These two congregations have committed to spend the summer in Sunday morning worship together. Now many people are having the chance to get to know one another and grow in their faith as well as in their perspectives on life. It's a wonderful thing to witness, even on a small scale. It brings hope for what can be in our communities, when we see it taking place in the Church.
All of this leads us back to the original question: is the number of churches really what's important? Or, by lowering the number from 2 to 1 (at least for the summer), is the Church now stronger and more effective for Kingdom growth and ministry to the community? I would argue that in this instance, we will see more fruit because the pastors weren't concerned about numbers, but about the heart.
What are the things you are concerned about? Would you have innocently asked the same question as posed at the beginning of this article? Maybe take a minute and examine why you think/thought that was important—God might reveal something to you about your assumptions or ideas that He'd like to shift. Or, He might affirm the things you set as priorities. Isn't it worth the few minutes to know either way?
Prayer Requests:
- That the Church would walk in the oneness which Christ's blood bought for us and the Holy Spirit has sealed for us
- For pastors and ministry leaders to live and work from a proper perspective of their role in the Kingdom
- That people in local churches would recognize and connect with their brothers and sisters in Christ
Ways Providence can tangibly get involved:
- Go through the Netzer Podcast - The Quiet Reformation and challenge yourself around your mindset of who/what the Church is!
- Anyone with a heart to reach their neighbors, coworkers, classmates, etc….please reach out to Dolph to think through possibilities.
The Main Way the Ministry is Meeting Needs:
CHURCH FOR CHURCH LEADERS
Gathering Leaders Into Cohorts
Fostering Environments of Camaraderie & Collaboration
Praying For & Supporting One Another
Building Trust Among Leaders
Establishing Common Lines Across the Region
Mentoring Leaders & Leadership Couples
ONE CHURCH INITIATIVES
Facilitating Regional Prayer and Worship Gatherings
Growing More Efficient Together
Warring Against a Consumeristic Worldview
Walking Out The Oneness of Covenant
Regional Leadership Co-Ops
Inter-Church Regional Youth Groups
EQUIPPING THE CHURCH
Sponsoring Conference Events
Offering Oversight (Covenantal Connections )
Engaging Presence Based Discernment
Teaching & Training
Casting Vision
Enabling Core Change Process
Supporting Local Church Leadership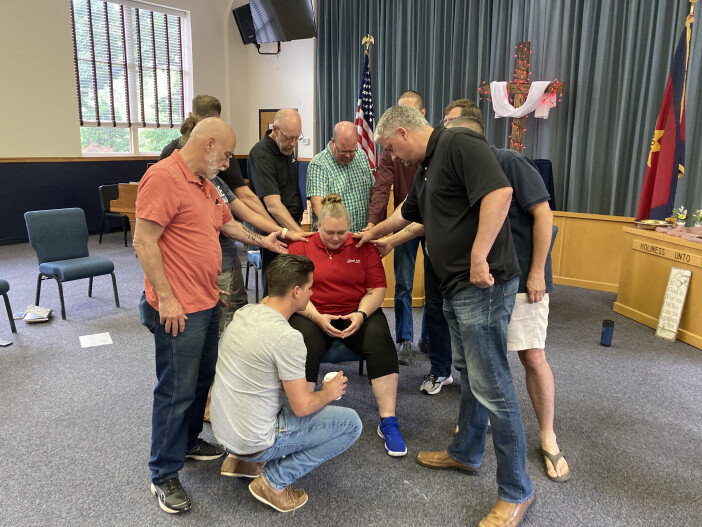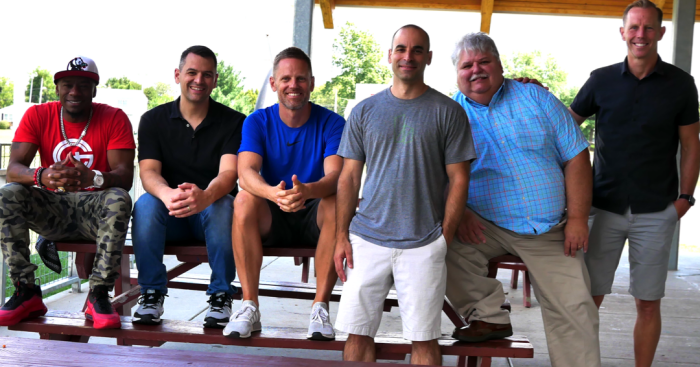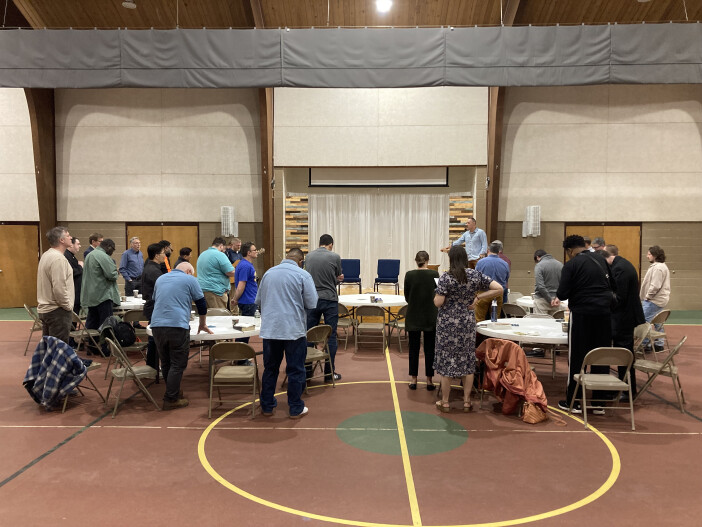 Dolph Laraio
484.467.3505