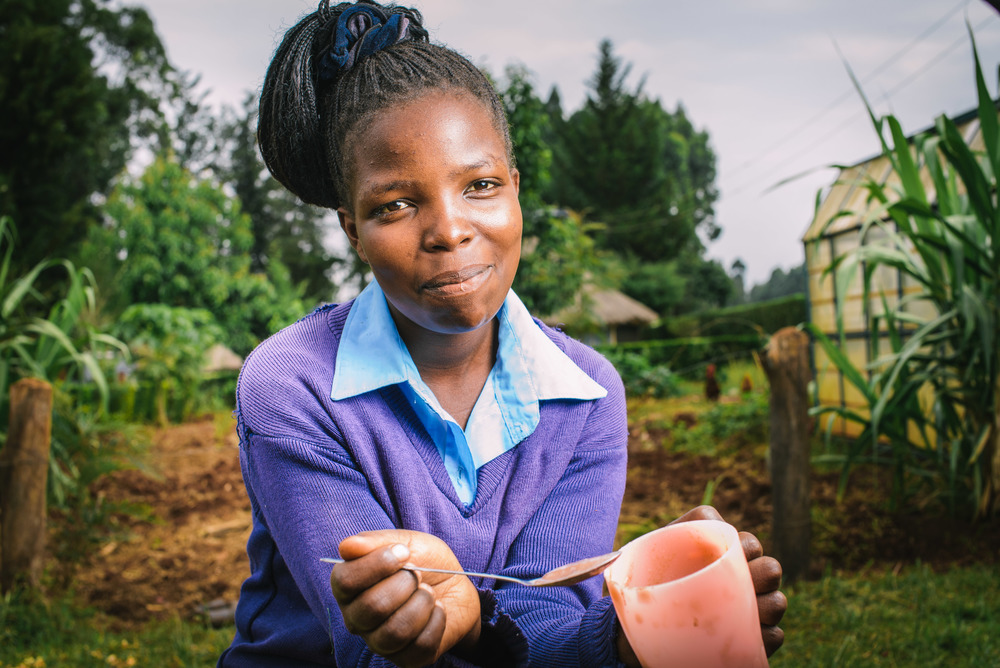 At Neema, we value partnership, fostering relationships for the purpose of community building. Neema is a stronger organization because of our partnership with Providence. By coming alongside one another, we strengthen each other to love and care for those we serve. This is evident in the strong and lasting relationships that develop between those supporting Neema girls or investing their time in traveling to Kenya, spending time fostering relationships with the staff and girls at Neema. Together we are impacting one another to love Jesus and love others.
This week as a Providence team is in Kitale, we are seeing and hearing first hand how the Lord is at work, transforming hearts for His glory. At the heart of Neema's work is discipleship, cultivating Christ-centered mentoring for the purpose of personal and community transformation. On Sunday, 21 Neema girls made the decision to make a public profession of their faith by being baptized. Leaders from a local Kenyan church joined together with leaders from Providence to baptize these young women. The team and the Neema family stood together to celebrate each one of these precious lives as they took this step in their journey with Christ.
Together, we have an opportunity to spur one another on in our faith and love for Christ and others. Together, we celebrate the life transformation that comes from being made whole from the inside out. Whether it is Bilha in Kenya or Brooke in West Chester, we are all made in His image and we all have an opportunity to be deeply impacted by our relationships with Christ and one another.
Thank you for continuing to partner with Neema, as we seek to share the greatest story ever told to some pretty incredible vulnerable young women, for the glory of God.