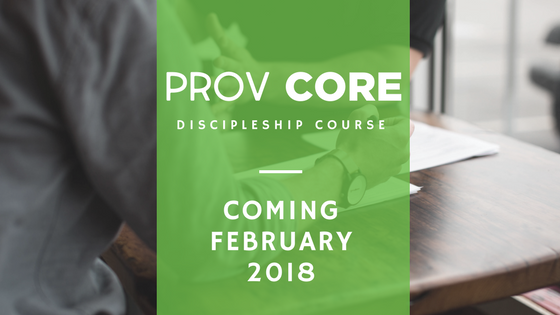 Every Sunday, from 02/18/2018 to 04/15/2018, 1:00 PM - 2:30 PM
ProvCore is a eight week course designed to provide those who are committed to the mission of Providence with practical next steps for how to grow in their relationship with the Lord and a framework for how to live out that relationship in discipleship. We'll spend our time discussing what it practically looks like to walk by faith, communicate our faith, and pour out our faith into the lives of others.
We will be meeting in the café during the 1 PM service. We will also be skipping Easter, Sunday April 1st for this 8 week course.
To join register below:
Questions: contact