Women's Ministry
The mission of Prov Women is to lead women to grow in their faith, hope and love for Jesus Christ. Our hope is to provide fellowship, inspiration, and accountability for women of all ages in the form of bible studies, training seminars, and social and outreach events.
Morning Study 9:30–11:00am: begins 9/12 (12 Week Study)
Children of the Day by Beth Moore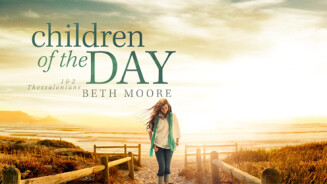 Join Beth Moore and walk the shores of Thessalonica with this verse-by-verse Bible study of 1 and 2 Thessalonians. During this nine week study, you'll learn how to let go of past mistakes and discover your circumstances are not coincidental - God's timing is impeccable! Whether you're facing family crises, medical diagnoses, relationship troubles, doubts, or fears, you'll come away encouraged that even though it may not feel that way, you are exactly where Christ wants you to be!
"You are children of the light and children of the day. We do not belong to the night or to the darkness." 1 Thessalonians 5:5
Cost would be $20 for the book and $75 per kid, per semester (with a price break at 3rd child)
AM Study Book Only, click here.
AM Study Book & 1 Child, click here.
AM Study Book & 2 or more Children, click here.
Questions? Email &
Evening Study 7–9pm: begins 9/12 (8 Week Study)
All Things New by Kelly Minter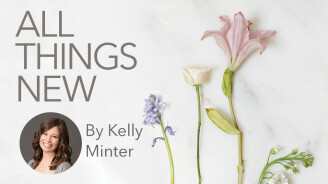 The city of ancient Corinth was much like our own modern-day cities: a melting pot of electrifying cultural experiences to be had, along with the myriad pitfalls of spiritual depravity. Still, Paul wrote to the Church of God in Corinth - meaning God's Church is meant to thrive in any city and every circumstance in which we find ourselves. Paul's letter is as timely as ever.
Over 8 sessions, Kelly Minter will lead you through the Letter of 2 Corinthians, exploring the anchoring truths of bearing treasures in jars of clay, meeting Christ through a pressing thorn, opening wide your heart in the midst of hurtful relationships, and what it means to embrace the lost and lonely as ministers of the new covenant. Each of us has a message to proclaim and live
by: Because of Jesus the old has gone, the new has come.
Cost is $35 for All Things New by Kelly Minter (9/12-11/7)
and The Quest by Beth Moore (6 weeks 11/14 - 1/16), cost for a single study will be $18.
Evening Study: begins 11/14 (6 Week Study)
The Quest by Beth Moore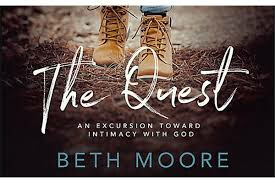 There Is No Quest Without Questions
The crooked punctuation mark at the end of a sentence speaks of curiosity, interest, and perhaps doubt. A question is an invitation to vulnerability, to intimacy. The Bible does not shy away from such an invite. Over and over we see the people of God asking questions of their Creator. We also see the God of the universe asking questions of His creation.
The Quest is a challenge to accept the invitation. In this six-week excursion with Jesus, Beth Moore uses questions from Scripture to lead you into intimacy with the One who knows you best. Learn to dig into the Word, to respond to the questions of God, and to bring your questions before Him. Let the crooked punctuation mark be the map that points you into a closer relationship with the Father.
Learn to pray to promote intimacy with God.
Explore questions and responses from the Bible.
Track your quest by journaling along the way.
Learn to read and respond to Scripture.
Cost is $35 for All Things New by Kelly Minter (9/12-11/7)
and The Quest by Beth Moore (6 weeks 11/14 - 1/16), cost for a single study will be $18.