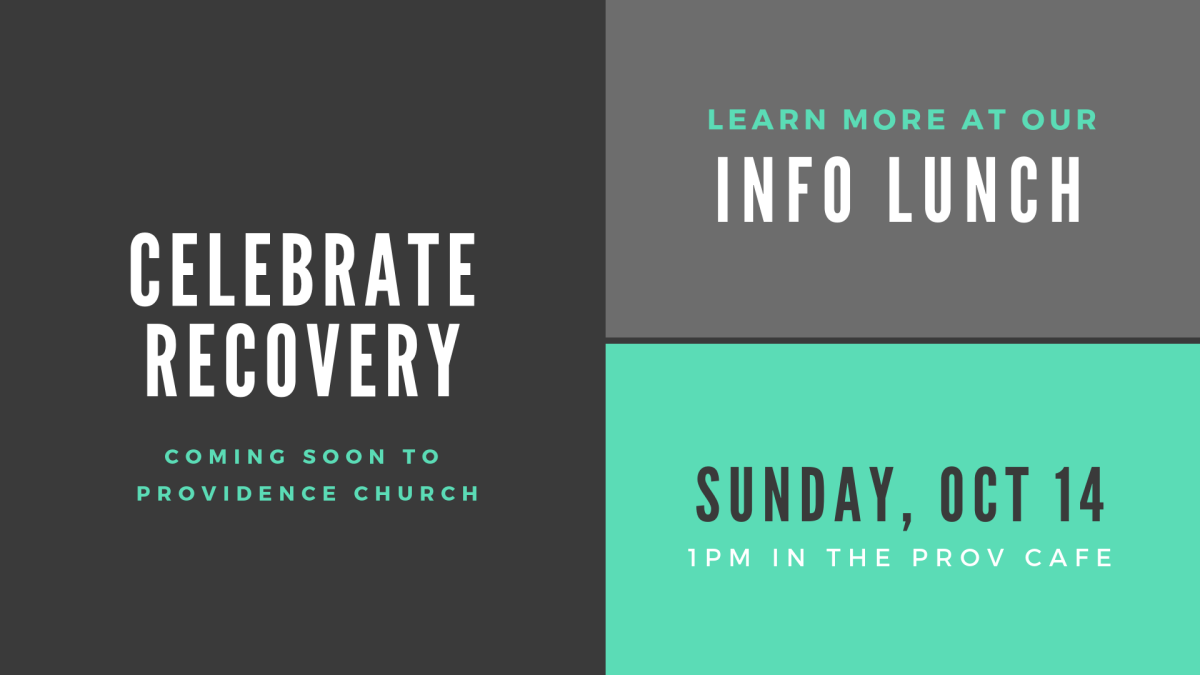 Sunday, October 14, 2018, 1:00 PM - 2:30 PM
Celebrate Recovery is a Christ-centered, 12 step recovery program for anyone struggling with hurt, pain or addiction of any kind. Celebrate Recovery is a safe place to find community and freedom from the issues that are controlling our life.

We will be hosting an informational luncheon in the café for those inquiring about the program, looking to lead or simply want to know more.

Email Nathanael Manthey ( ) for questions or if you would like to attend.

Here's who is welcome at this lunch:
You

Anyone who has attending a CR in another church and wants to find out more about our Prov meeting.

Anyone who has completed a Step Study with CR. (If this is you, Nathanael would actually like to buy you a cup of coffee and discuss more with you.)

Anyone who has attended AA, NA, CA, or Al Anon meeting and recognizes that Jesus Christ is the "Higher Power" of whom these meetings refer.

Anyone who has a passion to care for children whose parents are attending the Celebrate Recovery meeting. (We really need childcare!)

Anyone who just wants to find out more about Celebrate Recovery.