Leading children to grow in their faith, hope and love for Jesus Christ.
ProvKids' focus is on each child's heart transformation and each Sunday morning we provide Biblical community opportunities for the children with their fellow classmates, their families, our church and our/their community. We believe that everything we do in ProvKids should be Biblically based and fun, and we strive to make our kids and families feel safe and welcome. If you are interested in getting your children involved, please come check it out!
Sundays at 9am + 11am / Spanish Translation @ 11am
6 month old babies-5th graders are invited to check-in and head to their classes.
---
Weekly Video + Resources for this Month
Missing physically on a Sunday? No worries!
These videos are a quick way for you and/or your kids to catch up on what they missed or provide a fun way to re-engage what they learned later in the week at your leisure. (Also available and updates weekly on the ParentCue App).
Parent Cue AppProvkids NewsletterParent Text Alerts
Elementary Videos
---
ProvKids Upcoming Events
Summer Camp 2022 for finished K-5th |
June 20-24
We're so excited to make waves this summer!
Full payment will be due at time of registration. We don't want finances to keep your child from coming to camp.
Please reach out to Shelley Melvin before registering if you need to discuss a scholarship.

You will receive a confirmation email when your registration is complete.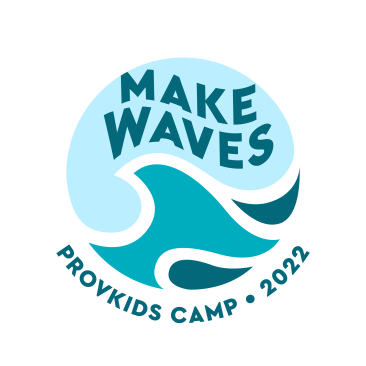 This is such a fun, life giving opportunity to spend a week with kids playing games, activities, dancing, bible teachings, being outside, food/snacks are provided, etc. Don't miss out on this fun opportunity. Teenagers are more than welcome to help!
Camp Volunteer Form:
---
Visiting or have a Question?

Our friendly registration team members are happy to assist you. As soon as you arrive, kindly bring your children into our ProvKids registration area located on the second floor. If you have any questions before arrival, please do not hesitate to contact Shelley Melvin.