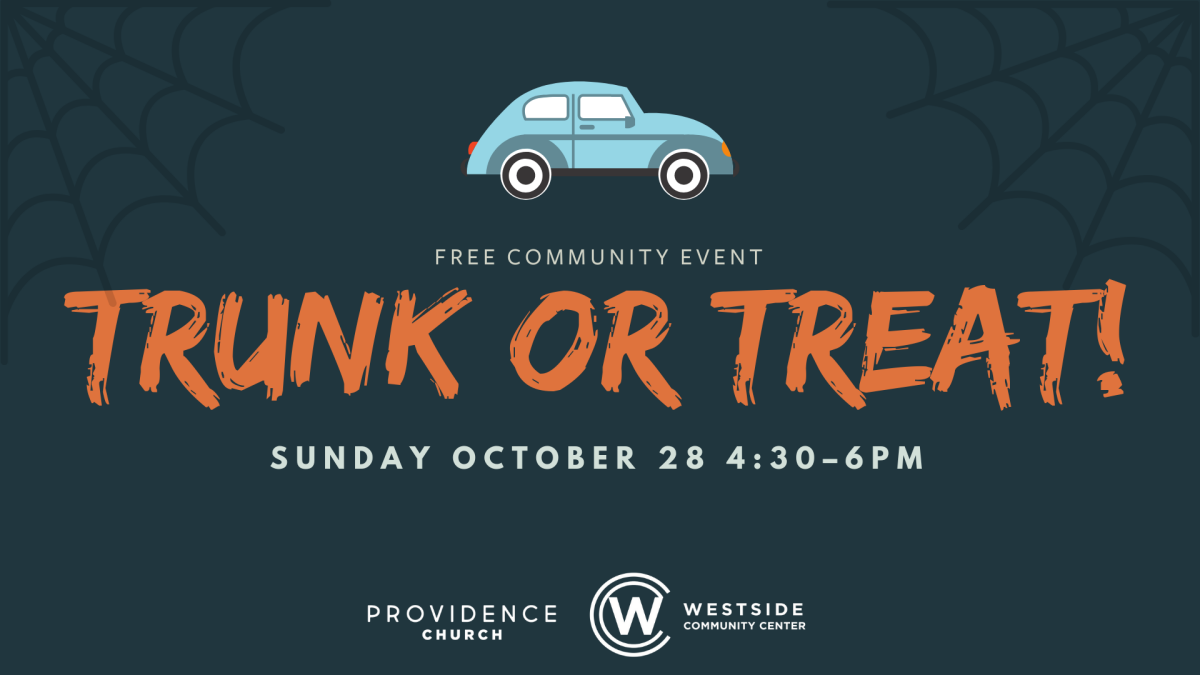 Sunday, October 28, 2018, 4:30 PM - 6:00 PM
Trunk-or-Treat
Providence is teaming up with the Westside Community Center for our first Trunk-or-Treat! We're opening up our parking lot to the community for trick-or-treating from the trunks of our cars!
Join us for trick-or-treating, fall activities, and food!
You are invited to bring your kids along to trick-or-treat, or host the community from your trunk! We'll be holding a contest for best decorated trunk! To enter, simply email .
Church members can email
if they would like to participate through signing up their car for the contest, or giving of their time/donations (please RSVP by 10/22).