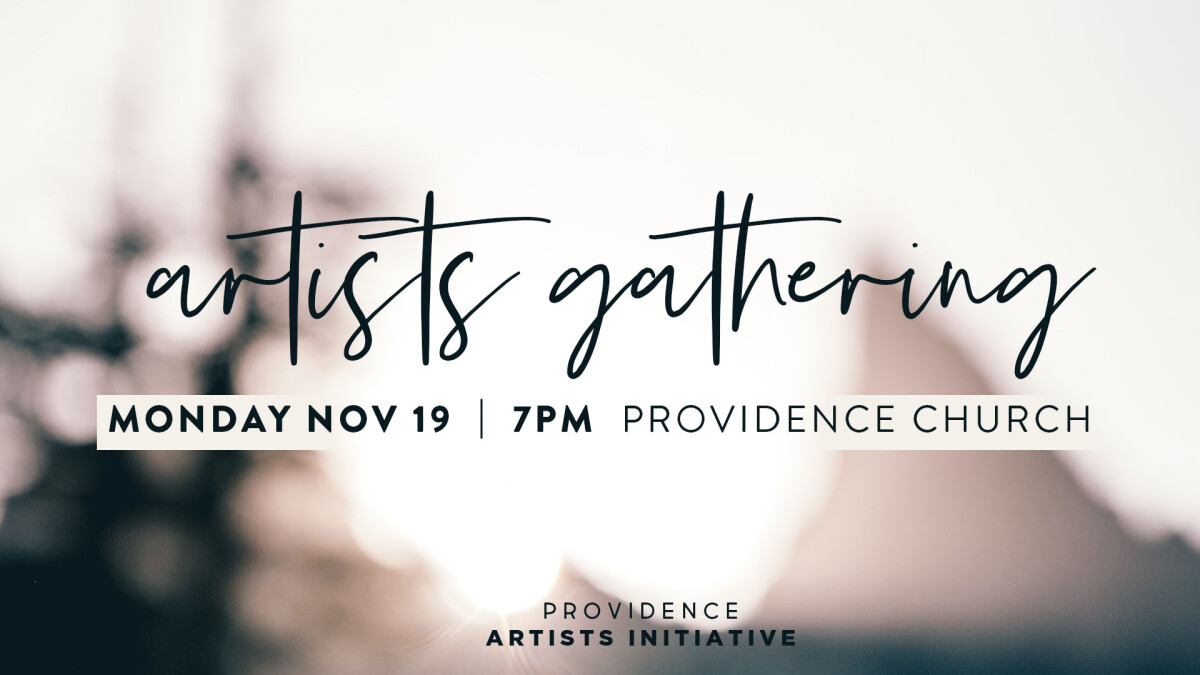 Monday, November 19, 2018, 7:00 PM - 9:00 PM
We will be worshipping together, hearing from our leaders on what is happening in the arts at Providence, how to be a part of it, and spending time in individual teams of each medium or area, where you can connect, cast vision, and become involved if you are not already.
This will be a special time to all be together in one place and celebrate what's going on in our artist community, as well as an opportunity for those who are not to come get connected!
Let's draw together, be inspired by all that God is doing, and open our arms to welcome more into this community! All welcome.
Snacks will be provided.
HOPE TO SEE YOU THERE!