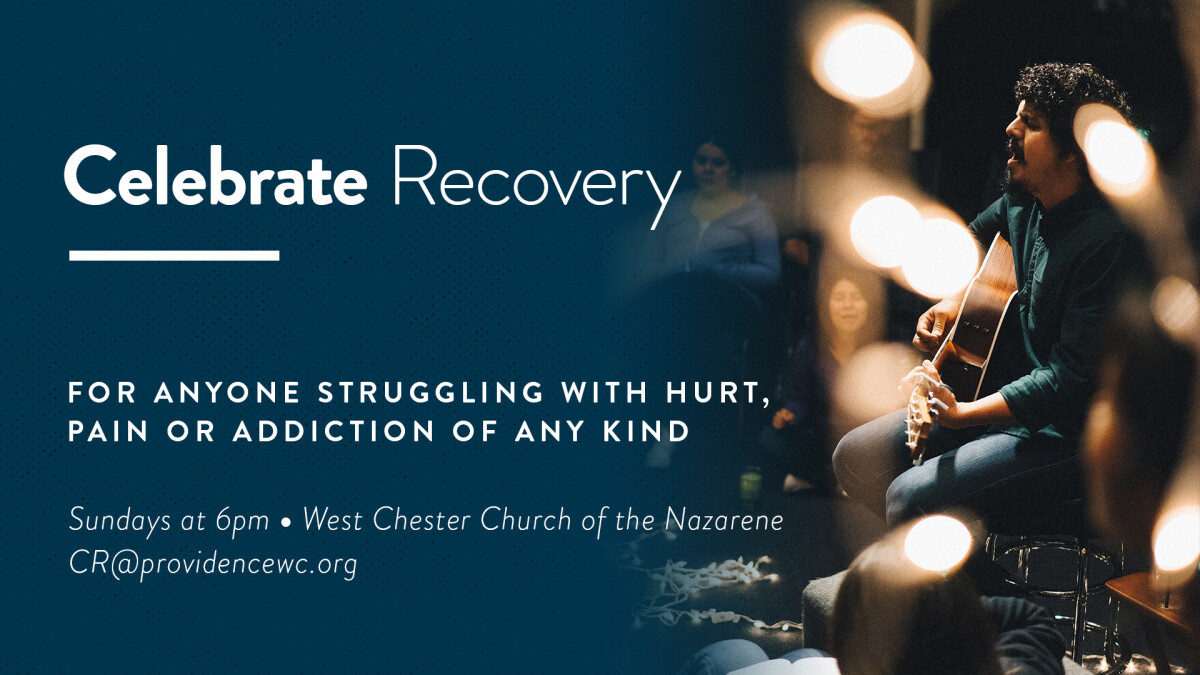 Every Sunday, 6:00 PM - 8:00 PM
Celebrate Recovery is a Christ-centered, 12 step recovery program for anyone struggling with hurt, pain or addiction of any kind.
Celebrate Recovery is a safe place to find community and freedom from the issues that are controlling our life.

Childcare is available upon request .Please contact Nathanael if you would like childcare. We meet on Sunday nights in the Providence Café. For more information, contact Nathanael Manthey at 484-402-4182 or
WHAT TO EXPECT
We begin at 6:00 in our cafe by singing a few worship songs together.
After this, there is either a lesson from the Celebrate Recovery curriculum or a testimony. When this is over, newcomers stay in the room for an informational meeting to find out more about CR and if it is a good fit for them.
Those who are not new attend an Open Share meeting which are gender specific where it is safe to share without fear of someone trying to "fix" you. When this time of sharing is over, we gather back in the cafe for coffee, snacks, and fellowship.
We wrap up before 8:00.