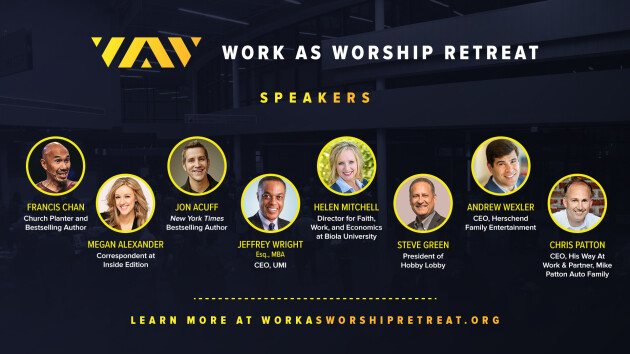 Friday, February 22, 2019, 8:00 AM - 3:30 PM
Join thousands of christian business professionals / working men and women across the country for a 1-day live stream event to hear from experts on connecting your faith and work.

$30 admission includes the full program plus: refreshments, lunch and a tour of the museum following the retreat. Register today at www.goodworksinc.org/waw.