The Weary World Rejoices: Advent 2019
Luke 2
Luke 2:22-38
Read Matthew 11:28-30, ‭‭Luke‬ ‭2:22-24‬, Matthew‬ ‭1:21-23‬, ‭‭Colossians‬ ‭2:13-15, ‭‭Luke‬ ‭2:25-38
What makes you weary during this season?
How did Jesus' birth fulfill Old Testament prophecies? Why can the weary world rejoice at Jesus' birth?
What were Anna and Simeon's roles in the coming of Christ?
Why do you think Mary and Joseph "marveled" at what Simeon was saying? Where are you awaiting the promises of God to be fulfilled?
Are you living in expectation of Jesus? Why or why not? What does it mean to have Godly expectancy?
Simeon and Anna waited with hopeful expectancy even when their eyes did not see any visible evidence of hope.
Take a moment to notice any area of your life that you are living with a spirit of expectation instead of expectancy. And to relinquish that expectation to the Father. To relinquish the what and the how of it to Him and receive what he has for you in the waiting.
Series Information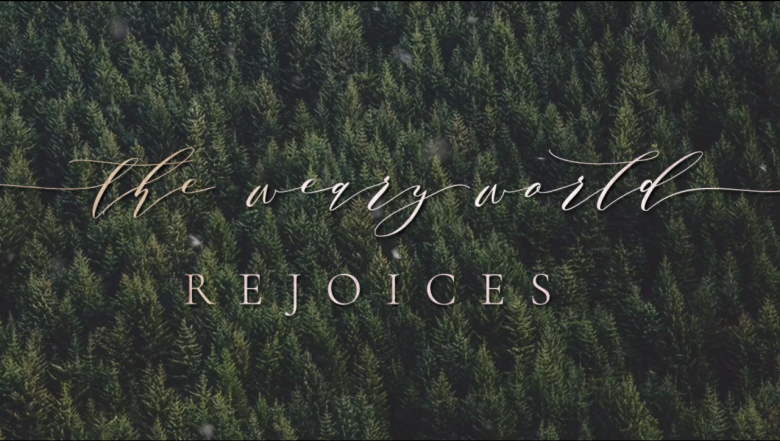 Are you weary?
Our weariness is not simple and cannot be relieved by simple remarks, as genuine as they may be, like: "Hey, cheer up," "Just read this book," "Take a vacation," or "Happy Holidays!"
For Christians, Christmas is a celebration of Jesus' coming–– that light has come into darkness and, as the Gospel of John records, "the darkness could not overcome it." Advent moves us and should compel us first to pause and to look, with complete honesty, at that darkness.
During this Advent season, we'll take a closer look at Jesus coming to this weary world to bring us Hope.