Women's Ministry
The mission of Prov Women is to lead women to grow in their faith, hope and love for Jesus Christ. Our hope is to provide fellowship, inspiration, and accountability for women of all ages in the form of bible studies, training seminars, and social and outreach events.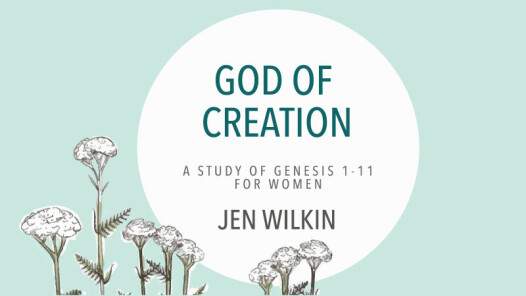 Morning Study:
A 10-Session Study in Genesis from Author and Speaker Jen Wilkin
It all began with the Word.
The opening chapters of Genesis teach us fundamental truths about God. We watch Him bring light after darkness, order after chaos, and rest after toil—all through the power of His Word.
Over 10 sessions of verse-by-verse study, dive into Genesis 1-11 by following three critical stages of understanding: comprehension, interpretation, and application. Revisit familiar stories and historical figures, challenge your basic knowledge, and discover deeper meanings in the text. As God reveals Himself through Scripture, we can only begin to understand ourselves when we first glimpse the character, attributes, and promises of our Creator.
Evening Study:
Ruth by Bianca Olthoff
In this 7-part series, Bianca Juárez Olthoff teaches through the book of Ruth to show how God moves behind the scenes in our lives. On the surface, this book tells the story of two widows and a kind landowner. Even more, it teaches us about God's faithfulness, love, and providence. Walk the journey of Ruth, Naomi, and Boaz and discover the devoted love of God and His transformative power in our lives.
Start Date: 2/6 (No Cost)