Bridge Academy & Community Center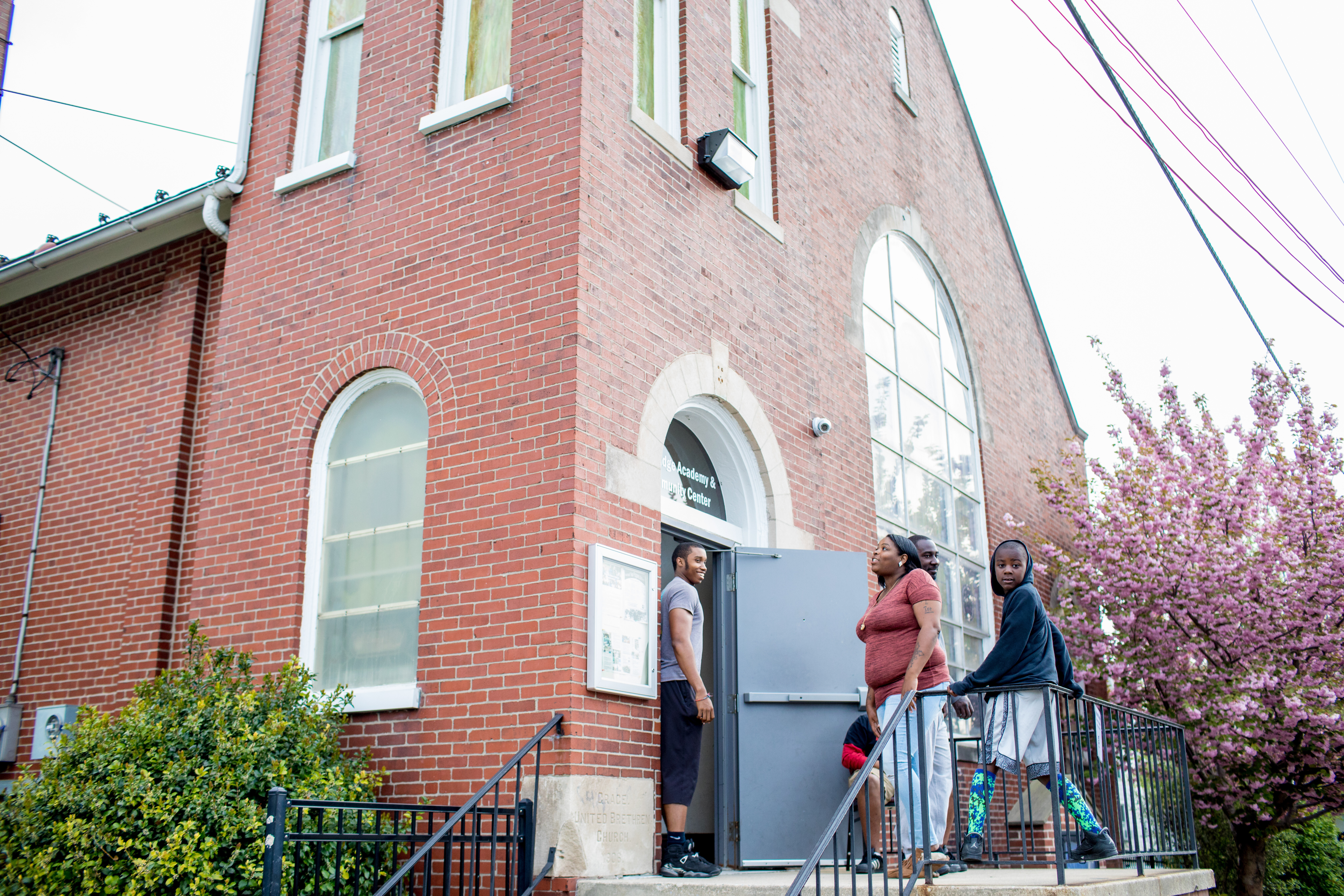 Nov 1, 2022

| by

Jordan Crans
Mission and Vision
The mission of the Bridge is to equip youth and families with the tools necessary for academic achievement, life skills, creative expression, spiritual growth and leadership. Our vision is to be a safe and loving environment that demonstrates God's love in a relational way.
Connect
https://www.thebridgeacademy.org/
The Bridge Academy and Community Center
578 Olive Street, Coatesville, PA 19320.
610-466-9505

Ministry Needs
The Bridge Academy & Community Center (The Bridge) is a faith-based community center that provides daily programming, along with genuine relationships, to the community members of Coatesville. The Bridge is located in the center of the Coatesville community. Our central location allows us to create a safe space for the ministry to work to address the needs of at-risk youth and their families. The Bridge focuses on students from the age of four to eighteen Monday – Thursday for various programming. The Bridge meets the needs of our youths and families in the following ways:
After-school programming: Elementary (K-5th Grade): Monday/Tuesday 4:30 – 6PM; Secondary (6-12th Grade): Monday-Thursday 2:30-4PM. The Academic Program includes healthy snacks, homework help, connection with schools/teachers, life skills, creative arts and other special opportunities. Students are broken into small groups for learning games, homework help, supplemental support and reading time. To ensure quality instructional time for students, with parental permission, we speak directly with teachers to better understand each student's learning needs and personalize their tutoring time. Staff often participates in IEP and other parent- teacher meetings for the students to fully support families. Older students have the opportunity to serve as volunteers with younger peers when appropriate. Our desire is to create a positive atmosphere where students can focus and get the support needed to achieve academic success.

Summer Programming: During the last two weeks of June, the Bridge partners with the Camp at Old Mill in order to run an extended day camp for Bridge students. Summer camp transitions to a 5-week program at the Bridge. The program provides breakfast items, and a full lunch daily, academic support and a variety of enrichment, leadership and recreational activities to help keep students safe and positively engaged throughout the summer.
The Coatesville Back to School book bag drive: The Bridge works collaboratively with community partners from the Coatesville area to collect donations and ensure students have the supplies and resources needed for a positive start to the new school year.

Locust Lane Riding Center: The Bridge has students and small groups attending the Farm to receive Therapeutic sessions - groundwork with the horses as a mental health resource. Other programs revolve around: creative arts and skills, STEM, etc.)

Pointman Leadership: More recently, The Bridge will be facilitating Pointman Leadership training at Coatesville Area School District (CASD) In partnership with The Parkesburg POINT and Providence Church Coatesville. CASD has asked our organizations to increase their presence on campus and help facilitate this program with their athletes. Pointman Instruction will directly impact CASD school climate and learning loss. Pointman instruction is built on time- tested, universal principles to help you and your management team develop into more dynamic personal leaders. Training focuses on 8 characteristics of a servant leader: Humility, Diligence, Conviction, Optimism, Integrity, Courage, Discipline, and Loyalty.

Partnerships:
The Bridge also partners with local organizations and churches in order to provide holiday support such as Christmas Presents, Christmas meals, a large family Christmas event, Easter Outfits and baskets, Winter Jackets, Thanksgiving meals, and more.
How is the Ministry sharing the gospel and making disciples:
As a part of our mission statement, we seek to grow our youth and families spiritually by spreading the word of God through our evening programs. As our Monday- Thursday early afternoons are dedicated to our academic programs, we dedicate our evening programs to our youths and their families to come together and learn more about Jesus. Each of these nights consists of a meal, a gospel lesson and a group activity. In addition to programs that incorporate biblical lessons and opportunities to grow in faith, the staff and volunteers desire to build genuine and authentic relationships that go outside of the Bridge walls and programs. The relationships allow for opportunities to go deeper with the process of making disciples.
Student Evening Programs:
Elementary (K-5 th grade) Monday and Tuesday from 6pm-7:30pm
Middle Nights (6 th -8 th grade) Wednesdays from 6pm-7:30pm
Teen Night/Young Life (8 th -12 th grade): Thursday, 7pm-9m, we have the privilege to partner with Coatesville Young Life to help pour into 8 th -12 th grade students for Teen Night.
Mom's Club: Not only do we seek to share the gospel with our students, but we desire for whole families to hear the gospel. Mom's Club is held at The Bridge every Wednesday afternoon during the school year from 12:30pm-2PM. The majority of mothers served are low- income, single mothers, however you do not have to be a mom to attend Mom's club. Mom's Club provides a relaxed atmosphere where they can fellowship with one another over a meal, learn new life skills, and be inspired in their walk with the Lord. Free childcare is provided to ensure mothers with young children can attend. This group also has one-time events throughout the year, and an annual "Women's Retreat."
Provide one story of life change directly from the ministry
Zameir is currently a 9th grade student who engaged sporadically while growing up but fell off when the pandemic hit. Not only did he stop participating in many programs (except for those his favorite staff member ran), but he also stopped going to school.

This summer he volunteered and participated in his own age group programs every day from 8:30am-4pm. He also started opening up about his struggles with reading and his speech.

Staff became more involved with his mom and IEP team, and then learned he was on probation, mainly due to truancy. In order to prevent Zameir from going to a detention center for a year, Bridge Staff advocated for him in court and helped set up a plan to work with him and engage with his school in a deeper way.

Zameir has participated in school daily at the Bridge, and just passed an important court date where he could show that he did all that was mandated in the previous court session.

Currently, the Bridge team is working alongside his IEP team in order to prepare him for his next school transition and also maintaining his involvement with the program "Reading with Results" (a specific reading program geared towards students with dyslexia) in order to work on his speech and reading. He has also started working with Locust Lane Riding Center to participate in therapeutic equine sessions.
Prayer Requests/ Praises:
1. Volunteers for both elementary programs
2. Adopt-a-Night- Individual or groups are able to make food for one or more of the program nights.
3. Raising money for programs
4. Staffing- Director of Development, Outreach Coordinator, PT program and admin staff opportunities
2-3 ways Providence can tangibly get involved

1. Program Volunteers-18 years or older or responsible high school student's 11th grade and up
2. Other volunteer opportunities- work days, assisting in running annual banquet,
3. Christmas/ End of Year support- collecting gift cards to provide to our teens as a Christmas gift, or donating
4. Pray for gaps to be filled, or consider joining the team by applying!