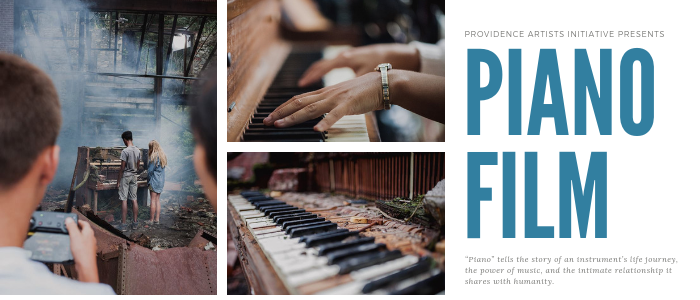 Saturday, May 11, 2019, 7:00 PM - 10:00 PM
Join us for an evening celebrating Philly's new production company startup Providence Artists Initiative, and the premiere screening of their first short film, "Piano."
Piano follows the life of one piano, the stories and eras of different people who played it, and the magic that music brings to unite and carry us all.
Hear from the minds behind Providence Artists Initiative, see the process of making a short film, and celebrate with us as the firsts to see Piano publicly!
$15 in advance or $20 at the door.
Q&A with cast and crew to follow screening. Wine, beer and dessert will be served.
Parking: Street and garage parking in West Chester will be available for this event.
______
Please note: Only 200 tickets available, we encourage you to reserve your tickets in advance!