God as Creator and Trinity
Series: Doctrine: Answering Life's Biggest Questions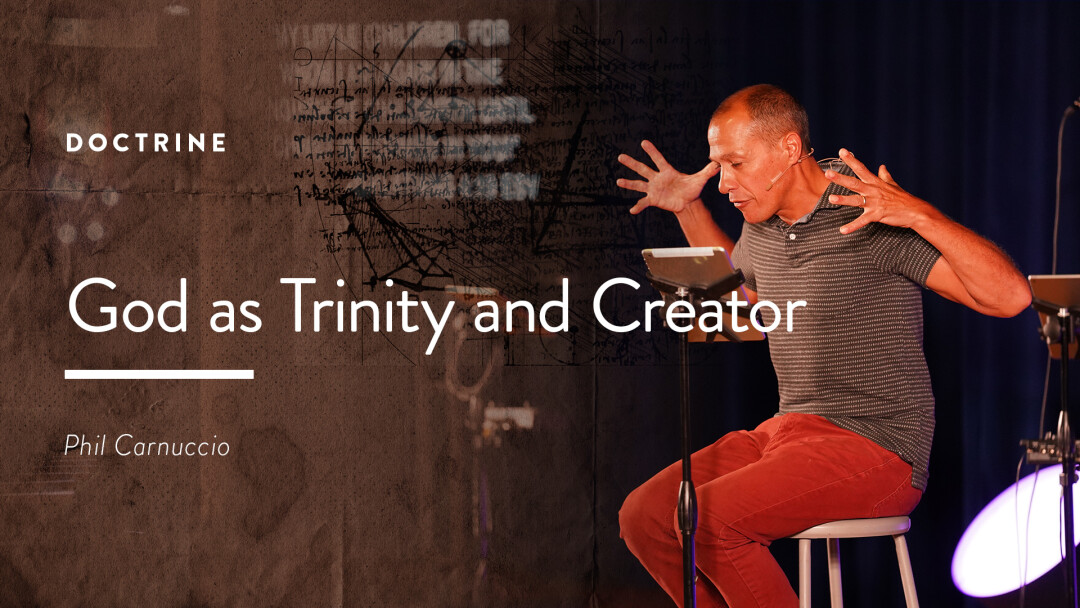 Discussion Questions:
What illustrations have you been taught about the Trinity? How are they accurate or inaccurate?
Read 1 Timothy 4:16
How does your understanding of doctrine affect every part of our lives?
How does God as Trinity impact our lives?
Where do you go to understand more about the capacity of our relationships? Do you look to other people, social media, mentors, or God to understand how your relationships can thrive?
Why is the commandment in John‬ ‭13:34-35‬ ‭a "new" commandment?
List some attributes of the Trinity. What aspect of the Trinity is lacking in your life? How does that affect the people around you?
Why did Jesus ask his cousin John to baptize him when traditionally baptism was for sinners (John 11)? What is the Trinitarian mission?
Speaker: Phil Carnuccio
January 12, 2020
Sermon Notes
You can add your own personal sermon notes along the way. When you're finished, you'll be able to email or download your notes.